Attic panel flooring guide for your home
If you feel like you do not enough storage spaces or simply want extra room to use, you might want to consider converting your attic. So let's learn more about attic flooring systems and how you can turn your attic (or unfinished attic) into an amazing living area.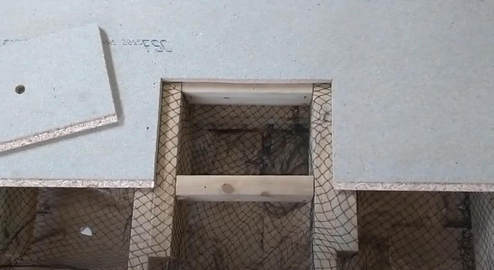 It is important to install an attic floor because the attic space in your house is the perfect place for storage. The floor will keep the insulation from being damaged and will help to minimize moisture in the space. The following guide will give you a good idea about the basics of attic panel flooring.
# What is attic panel flooring?
Attic panel flooring is, as its name suggests, a form of flooring that can be installed in an attic space. It is the newest and most trendy way to improve your home.
This type of flooring has become especially popular among homeowners who have open attic areas and want to convert them into an extra living space, storage, or even loft bed. Attic panel flooring is versatile, sturdy, and beautiful, so it can enhance your home in numerous ways.
With attic flooring panels, you can take a simple attic and turn it into something better by remodeling its floor using the ceiling joists for stronger and stable support. The joists mainly provide support for the drywall ceiling that helps control the temperature in the attic. The drywall ceiling is also fire-resistant.
Attic flooring is typically installed over a finished attic floor, but it can also be installed on top of bare joists, metal decking, or plywood.
# What to consider when installing an attic flooring system?
When you are planning to install an attic flooring system, there are some things that you need to take into account.
Security
When installing an attic flooring system, it is very important that they are well-secured. It should be done with great caution because it can cause significant damage if not done right.
You have to make sure that the nails or screws are properly driven into the joists. The flooring should be secured with nails and/or screws; the nails are better because they will not rust which could cause future problems.
Filled gaps
When installing the flooring, you have to make sure that there are no gaps between it and the walls. That's why you should consider using a filler space for this purpose. The gap can be filled with foam attic insulation or putty depending on your preferences.
Right tools
When installing the flooring, it is important that you use the right tools in order to do a proper job. You have to take great care when doing this and make sure that you do not overwork it. So, if you are planning on installing an attic flooring system, there are many things that you need to know
# Benefits of an attic panel floor
Some of the benefits of an attic panel floor include:
Thermoregulation – This is very beneficial because it helps in regulating the temperature in your home. This prevents damage due to high temperatures in your home.
Aesthetic Value – The panel is a very good option for you to use since it has a great aesthetic value. This is a nice way for you to decorate the space in your home. In addition, this will make the attic look like a usable living space.
Durable – Attic flooring panels are also very durable and strong. This means that you can have them in your home for many years without worrying about any damage or wear-and-tear. They can even be used in multiples if one breaks down.
Easy to install – Another benefit of installing panel flooring is the fact that it is very easy to install. You only have to make a few measurements, remove the old carpeting and install the hardwood panels on top.
# Types of attic flooring
There are a variety of methods and materials to choose from when designing your ceiling. For example, you can use a wooden floor, tiles, or even carpeting. We will now look at some pros and cons of each solution.
Wooden attic flooring systems
A wooden floor is one of the most popular attic panel flooring systems because of its cozy feeling and natural light-transmitting properties.
Before installing a wood floor, you need to make sure that the structure can support it. Depending on the type of roof you have, you may need to build some additional supports or braces to prevent mold and rot in your room.
On the other hand, most of the wood floor systems we'll cover here are suitable for any roof structure.
Pros
The plush feeling and flexibility make it a comfortable surface to sit and rest on. Your feet will also sink in comfortably when you walk or stand on them. It is a durable flooring material providing you with more than 10 years of lasting quality. It's also easy to install and maintain as long as you follow certain precautions.
Cons
The most common issues people have with wooden panels are termites and moisture. If you are worried about termites, make sure you check for them in the area before installing wood flooring. You can also prevent their entry by leaving a space of 5 cm at the entrance. Moisture, especially during the winter season, can lead to rotting which makes it difficult to clean and maintain your wooden flooring system.
Tile attic flooring systems
Tiles for attic flooring systems are easy to install and maintain. You can also choose between different styles, shapes, and colors.
The most common types of tiles are ceramic, porcelain, stone, and mosaic. Each of them has its own advantages and disadvantages so it is important to consider all the aspects when you choose a tile for your ceiling.
Pros
Tile systems are suitable for both interior and exterior spaces. This allows you to choose the right tile for your needs and environment.
They are extremely easy to install and maintain as long as you follow the installation instructions. You can also make them look more exclusive by using different types of grouting.
Cons
You have to be very careful when choosing a tile for your ceiling because it has to fit perfectly with the existing ceiling texture. It has a high weight so it easily pulls down on your structure if not installed properly.
Also, the tile wearing out is a common problem even with good care. Luckily you can replace the tiles with more durable and longer-lasting versions like porcelain tiles if you want to prevent this issue.
Carpet attic flooring systems
Carpets are usually more expensive than the other types of flooring systems available for your attic. However, they are incredibly versatile and can do a lot more than just add a cozy feeling to your home due to their soft textures.
Pros
Carpeting is a luxurious feeling for your feet. It is also an excellent sound-absorbing material that provides you with a noise-free environment. It is also easy to clean and maintain, so you don't have to worry about stains and smells.
Cons
The biggest problem most people have with carpeting is the static electricity it produces due to friction. This can lead to damage to clothes, problems with the structure of your house, and even electrical shocks.
You also have to be careful when choosing the right type of carpet for your ceiling. Some types are not suitable for the attic environment because they absorb all the moisture and can lead to mold and rot.
# Steps on how to install an attic flooring system
There are two main types of wood flooring systems: panel overlays, and glue-down systems. In both types, you will need to install the underlayment before you can apply a solid wood or engineered flooring system.
The installation process is quite straightforward and easy, but you will need to do a lot of measuring and planning ahead before you start.
Planning
First off, you should measure the width and depth of your attic. You then need to know where you are going to put your flooring system for safety reasons.
Materials
You then need to purchase the panel flooring. It is important that you purchase a quality material that is durable and affordable at the same time.
Installation
You then have to remove any debris or the old carpet before installing the new one. After you have removed it, make sure that you vacuum the floor before installing your panels.
# The attic panel installation process
Prepare the underlayment
Start by cutting the underlayment into pieces that fit your attic floor. If you are using a panel overlay system, cut out the panels.
These panels are 3/4 inches thick plywood boards that fit perfectly between slats on top of attic floor joists. They provide additional insulation between your floor and the ceiling joists and they also provide an excellent sound barrier.
You can also skip the plywood altogether and use dimensional lumber instead.
Install the underlayment
Set up your panels so that you have a uniform pattern, from one end of the attic to the other. Place them on top of the attic floor, overlapping at least 1/4 to 1/2 inch on each side.
The total amount of underlayment needed for each panel will vary depending upon how much additional insulation you want, and how much weight the panel will support.
If you are using a glue-down system, cut your boards right-side-up so they are 3/4 inches thick.
Lay them out along the joists in long rows, overlaying at least 1/2 inch on each side.
You will need to place an adhesive on one end of each panel board and then secure it to the joist with caulk or nails.
Install the flooring system
Repeat these steps for all panels that you have installed.
If you are using a glue-down system, you will install the flooring only on the bottom half of each joist.
Use an adhesive to secure the flooring to the joists. Finish by capping the underlayment with a strip of plywood flooring and then covering it with an attractive panel overlay system.
If you are installing panel overlays, you will install all panels on all joists but one.
That one joist will have only an underlayment and then you will finish up with the flooring.
Nail the panels onto the joists and use glue on panel joints for added support. Use wood glue to secure the overlays down so that they are extremely strong.
Finishing up
Once your flooring system is in place, you may want to install molding around your attic room.
This keeps dust out of your rooms and gives your attic a cozy feel. It is a simple project that entails simply nailing flooring molding around the perimeter of your attic space.
Insulation
For a more energy-efficient, sustainable attic, consider adding attic insulation. It will keep your home warm during the winter and cool during the summer by providing better temperature control.
You can insulate using loose bags or foam board insulation panels that are easy to install and easy to remove or replace as needed.
Attic insulation may cost around $1700 to $2100. You can also calculate the Blow-In insulation cost here.
Fix your attic door
Most doors are mounted to exterior walls and swing outward for easy access, allowing you to walk in and out of the home. However, you may have an attic door that is mounted in a different way.
For instance, if you have an old house with an attic entrance on the second floor, you might have a pivoting door instead of a swinging one.
In many cases, this is not a problem and won't affect your ability to have a nice finished space up in your attic. However, you will want to have your door repaired so that it closes smoothly and seals up correctly.
Depending on the type of door that you have and the way that it closes, there are some simple things that you can fix to make sure it closes right.
Shutters
If your home has second-floor windows, you may want to have shutters installed on them. Because these are placed on an existing window frame, they add depth to your attic space without giving away its existence.
However, when your shutters are closed, the windows should close properly so that no light or air is able to get through. You may want to take them down and check on the rollers if they are not closing flush with the frame at the bottom.
If they are sticking out at a different angle or they don't seem to be working right, you may want to have them fixed so that they work properly.
Fixing the hinges
The hinges on your windows are the key mechanism that enables you to open and close them. If the hinges are broken, the window cannot be opened or closed, and thorough cleaning is necessary.
If a section of the hinge has come off, you can try to glue it back on. However, if it's completely broken off, you will have to replace it with a new one from your hardware store or try to find one at a salvage yard.
# Things to consider before installation
The panels are attached to the roof rafters and fastened together with screws.
In order to install them, you need to use a drill or screwdriver. The screws should be at least one and a half inches long and two-thirds inches for the sheetrock or particleboard.
Make sure the screws are long enough to reach into the attic space, both from above and from below.
Each panel weighs about 45 pounds; you can lift this by lifting with your hands and pushing up with your feet.
You can attach two panels at a time.
The panels are easy to work with.
They are made from recycled materials and will not warp or rot.
They can be painted to match any color in your home.
The panels can be damaged by hot water and/or roofing drips, but it is still a good idea to cover them with a cap or piece of plywood, so they don't get damaged when you are working on the roof above the ceiling where they are installed.
You can set the panels on plywood or floor decking if you want to make a floor out of them. Cover the top of them with another piece of plywood that has been cut to fit exactly.
You need level ground for these panels to work properly. It is best not to install them on a slope.
They are a great way to install a floating floor in your attic space and keep the insulation dry and off the ceiling.
They will not hold heat, so you do not need to dedicate that entire area for heating. If you decide to set up a separate space for a heating unit, though, you will need extra attic insulation just as if you had installed full-length panels there from the start.
The panels can be purchased in boxes of 4 and 8.
The panels are sold by the square foot and cost about $9 per square foot for the set of eight panels, including shipping costs and materials needed for installation.
It is okay to drill through these panels to hang something from them, like a small curtain rod or other cabinet detail.
You should be careful when you are using a nail gun or drill to avoid puncturing the panels.
The panels can be damaged by water from the roof if they are not covered. They may bend or warp if they get too wet, but it will not compromise their integrity.
Make sure you give the panels plenty of ventilation and that there are no fumes or chemicals in the room where they are being installed.
If you live in an area with mild winters, a layer of blue loam attic insulation under the panels and above them will help to keep your attic cool, but if you live in an area with heavy winds, layers of insulation under the panels can also help to keep your attic warm.
# Attic conversion building codes
1. At least 70 square feet of floor space for a bedroom. Bigger is better because you don't want a place designated for recreation to feel cramped.
2. A bedroom must be at least 7 ft. in each direction. This means the dimensions of your new bedroom must measure at least 7'x10'. An odd-shaped attic like a 3.5-foot x 20-foot rectangular space isn't liveable. In order to access the exit in an emergency situation, people need a clear passage.
3. The ceiling should be at least 7.5ft off the ground when people are standing. This ensures that their heads and shoulders have enough room to move around without touching the roof structure.
4. A sturdy and full-size staircase prevents accidents, and in case of emergency enables a quick exit.
5. Some codes require the stairs to have a minimum of 6'8'' headroom; 10'' deep threads, and 7.25'' high-risers.
6. Some buildings have other exits, such as windows, to make the space safer and secure.
Your local contractor will provide you the necessary information on renovations to make your attic safe and compliant with building code requirements. They'll also help process and obtain any necessary building permits. For more info on attic conversion codes, click here.
# Final thoughts
So, what do you think of attic panel flooring? Is it something that you are interested in installing in your house?
Well, if you are looking for this type of flooring for your home, it is important that you take the time and consider all the options. Think about how much money is worth investing in a system like this one. In addition to that, you should also know if it can be used in your specific area or not.
There are many places where you can purchase an attic panel flooring system such as Home Depot or even Costco depending on your location. It is important that when you are looking for one, make sure that it fits your needs perfectly in order to have a good return on investment.