Best flooring ideas for hallways
The problem with hallways is that they are often made of thin, slick flooring that just gets incredibly annoying when you try to walk in them. As though it's not bad enough, hallways also lack interesting designs which leave the options to just two: be boring, or tacky. Be boring by painting the walls white and keep the floor black like stairs; or tacky by finding an inexpensive rug and transforming your entire space!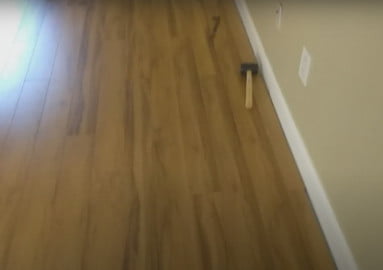 Good thing there are hallway flooring that is both affordable and interesting to have in your house. Perhaps you can think of having hallway flooring that is colorful, or with intricate patterns that are great for decorating purposes.
Hallways are, after all, the perfect place to show people what's inside your home without revealing too much through windows or doors, especially if they are the main entrance of your house. If you want versatility in choosing colors and designs for your hallway flooring, choose vinyl flooring which is great for areas where moisture is prevalent.
This article will help you in choosing the best hallway flooring for your home. We will give you some hints on things to consider when installing new flooring in your hallway.
# Questions to ask when deciding on a hallway flooring
Who lives in the house?
A busy household can narrow down your choices of flooring for hallways since you have to select one for a high-traffic area. This typically means that you will need durable entrance hall flooring that can withstand the daily wear and tear and would last years.
The right flooring will have a real impact on the occupants of the house. A household with elderly occupants for example will require a floor with underfloor heating. Older adults and children would also narrow your choice to flooring that is not slippery to minimize the risk of injury.
What is the flooring next to the hallway?
There are many types of flooring you can choose from depending on your needs. But one important detail to consider for a hallway space is the flooring in adjoining rooms. Flooring in different living spaces often must complement each other with as subtle separation as possible.
A classic choice for a living room is solid wood flooring which should also match the soft furnishings of the space. Since vinyl flooring is versatile and can be made with photographic images of real wood, then this type of flooring will likely match.
How dark or light is the hallway?
Light colors can often create an illusion of space, so if you have an entrance hall that gets natural light then a popular choice would be whitewashed wood or vinyl floors. The latter floor type also does well with ultraviolet rays like those produced by the sun. Then again, if you want to show more personality, you can choose flooring with a pop of color to show your fun side. Remember that the hallway flooring is the first thing that your guests will notice so you have to make a good first impression.
How warm or cold is the hallway?
There are practical drawbacks to a draughty hallway and that is you will instantly feel the coldness underfoot. A practical option to counter this is using carpets, rugs, or runners to provide insulation to the room and give you a warmer welcome. For warmer hallways, the space can benefit from natural stone and polished concrete floors.
What is your personal style?
When you install your choice of flooring you'd expect to see it and walk in it for years to come. And although there is a selection of flooring designs available in the market, it is important that it shows your personal style and not because it is a popular entrance hall floor that is on-trend today.
If you want to show a bold entrance then go for it. You can find flooring design options with a distinctive style such as those with a geometric pattern or graphic pattern. Or you can simply go the neutral and simple route. It is up to your personal style.
What is your budget?
An average-size entrance hall will cost more to install flooring in comparison to narrow hallways. Wider spaces mean you need to shop more large-format planks or tiles to fill the traditional spaces. If you're looking for budget-friendly hallway flooring, then vinyl flooring is worth investing in as it is an affordable alternative to expensive floor coverings such as wooden and laminate flooring.
# Here are 6 hallway flooring ideas for your home
There is a wide variety of flooring for hallways. Popular hallway floor ranges from natural to synthetic or engineered. If you already decided on what you need based on the questions above, here are popular types of flooring for hallways.
Ceramic Tile
Ceramic tile is one of the most popular hallway flooring choices. It is affordable, easy to install, and gives the new space an updated look. Ceramic tiles can help creative homeowners a real style statement.
These tiles are extremely durable and water-resistant which makes them ideal for busy and high-traffic areas like the hallway. Since it is walked on quite often, ceramic tile needs maintenance so proper cleaning can extend the life of this flooring for a long time.
Hardwood Floor
Wooden flooring can be a good option too if you have the budget for it. The classic wood floor has a lasting style and offers durability. Real wood floors can be refinished when damage occurs over time.
Investing in solid wood flooring for your hallway can be seen as an investment since it can last for up to 100 years, which means your great-great-grandchildren will see the floor.
Vinyl flooring
Also known as synthetic plank flooring, vinyl flooring is a popular choice for hallways. It has many benefits: it can be installed quickly and easily, and it does not require sanding and refinishing as hardwood flooring does.
Vinyl is also colorfast and can be made to match most home décor. Since it's easy to maintain, the value of this popular hallway flooring is timeless.
Laminate flooring
Laminate flooring mimics the look and feels of hardwood flooring. Laminate flooring is a popular choice for hallways, especially if you want to save money. It lasts for years and is easily repairable.
It has a good alternative to more expensive hallway floors such as hardwood and vinyl planks. Many homeowners agree that this is one of the most cost-effective ways to add comfort and style to entry hallways.
Natural stone
Natural stone is very durable and easy to maintain. It looks dramatic yet simple as it showcases the natural beauty of the material. Some homeowners like natural stone flooring as it does not show the appearance of scuffs as much as other flooring types such as vinyl, hardwood, or ceramic tile.
Aged flagstone floor, slate floor tile, and shale stones are popular natural stone options for hallway flooring. Natural stone floors can be installed quickly and easily and they look great in a busy hallway.
Polished concrete floor
Concrete flooring is gaining more popularity especially if you want to make a bold statement. Families with small children or pets can benefit from polished concrete floors as they are resistant to stains and spills.
Concrete floors are water-resistant, sturdy, and durable, which makes them ideal for busy areas like an entrance hall. This type of flooring gives your hallway a modern look that complements modern home décor.
# Final Thoughts
From traditional tile, polished concrete, wooden flooring, to natural stones floors, you'll find hallway floor ideas when you consult with a professional. This article mainly gives you an idea of what types of flooring for entrance halls homeowners find ideal nowadays and how to decide which one to choose.
An entrance hall floor that enhances your home is a smart investment. You choose an entrance hall floor that reflects your personal style and reflects what you want to achieve with the room. And that's what it is all about right?
Creating a space that you are proud to see every time you are at the front door, welcoming guests inside your home.
No matter which type of flooring for hallways you decide on, make sure to take the time to plan out the installation of the flooring needed for different areas of your hallway.