Floating bamboo flooring guide: Benefits and installation
Floating flooring refers to an installation wherein the floors are neither glued nor nailed to the subfloor. It usually installed using a tongue-and-groove or a click-lock system type of bamboo plank. This type of bamboo flooring is DIY-friendly and does not require any special tools or equipment.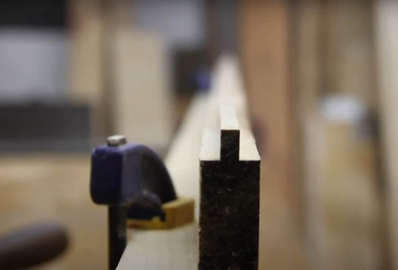 It works by simply installing thin slats of bamboo, about 3/8 inch thick and 1/4 wide, attaching it to the underside of the subfloor without glue. The result is a floating bamboo floor, which adds warmth, texture, and elegance to any space.
Benefits of floating bamboo flooring
Floating bamboo floors are becoming more popular than other flooring options because of their many advantages. Other than being an eco-friendly flooring option, the benefits of floating bamboo floors include:
Easy to install
The floating bamboo flooring is a no-glue, no-nail installation which makes installation simple and easy. The pieces of bamboo planks are made to fit perfectly together, clicking or snapping in place, whether click-lock or a tongue-and-groove version. This is great for DIY-ers with a limited budget.
Humid Climates
Floating bamboo floors are easily expandable especially when there are fluctuations of temperatures such as in areas with humid environments. Since the planks are not glued down to the subfloor, they are less prone to warp. Also, the bamboo material itself is extremely resistant to moist and water damage.
Simple Maintenance
Most floating bamboo flooring comes pre-finished which makes it one of the easiest flooring to maintain. Simply sweep the floors to avoid a build-up of loose debris. In addition, since floating bamboo floors are installed by simply clicking various bamboo planks together, it is easier to replace when a single plank gets damaged. This makes it very cost-effective as you only have to replace a single plank rather than replacing the whole flooring.
Floating vs nail vs glue-down bamboo flooring
Installation
Glue-down is labor-intensive and might require professional installers.
Floating is easy to install and can be done with any DIY-ers and has a shorter installation time.
Nail-down is also labor-intensive and will require the right nails and nail gun, so best leave it to the professionals.
Cost
Glue-down installation will cost around $6 to $9 per square foot.
Floating installation costs slightly less around $1.69 to $3.69 per square foot.
Nail-down installation will cost a bit more around $7-$12 per square foot. 
Repair
Glue-down bamboo flooring repairs will require replacement of the entire floor, similar to the nail-down method. 
Floating bamboo floors will only require replacing the damaged plank or slat with a new one.
Floating bamboo installation systems
The installation process will depend on the locking system that comes with your floating bamboo floor (click-lock or tongue-and-groove system). You can install floating bamboo floors in two ways.
Tongue and Groove System
Start with the tongue facing away from the wall. Position the plank at a 20 to 30-degree angle and move the plank up and down while pushing forward, so it would automatically fold into place. Insert the tongue into the groove or vice versa. Make sure not to force the plank to lay flat and simply help to fold it into position.
Click Lock System
Make sure the L-shaped side is facing away from the wall. Position the plank and then push the subsequent row plank forward and down so the boards are locked together. You will feel the planks snap into place.
Final thoughts
Floating bamboo flooring is durable and easy to install and maintain. Floating bamboo flooring is perfect for areas that experience humidity changes as it has the ability to expand with these fluctuations.
If you want to consider bamboo floors, make sure to read our Bamboo Flooring Guide for Your Home.