Most popular flooring for kitchens in 2021
Kitchen floors are one of the most visible aesthetic features in your home. Unlike many finishes, floors can be changed or replaced without too much trouble, and many homeowners choose to do so.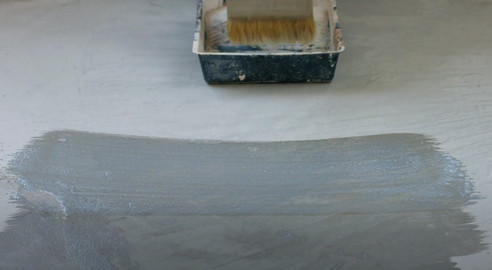 However, a new kitchen floor could go from attractive and beautiful to ugly and outdated with just a few bumps along the way. The costs of replacing an old kitchen floor might set you back until your bank account is drained on other expenses as well.
So when shopping for kitchen flooring, you will want to consider the most popular flooring for kitchens in the market, so your home remains trendy and up to the time over the next few years.
Before going ahead and choosing a kitchen floor, this article will guide you in making the right choice.
Things to consider when shopping for kitchen floors
When looking to buy inspiring new kitchen flooring to improve your home from a wide variety of options, you must consider a few things:
1. Activity
What activities do you or your family do in the kitchen? If you're cooking all meals at home, you'd want something that can withstand much abuse such as spills, stains, scratches, dents from heavy objects falling, and all sorts of damage for long periods of time. Choose a resilient flooring that is water-resistant. There are waterproof options for different types of flooring, especially for modern kitchens.
2. Style Preference
When it comes to flooring, you may want to start with finding a durable kitchen floor. But aesthetics is also a part of the decision such as your preferred style, color, patterns, and texture. You might want to choose a warm and classic style, one that will never become a slave to yearly modern styles, or you might want to go for the newest trends in the flooring industry.
When it comes to style, you get to choose from a variety of colors such as blonde floors, gray floors, or simple wood tones. The choice is also yours if you want to achieve a certain wood look without the expense of real wood. With the variety of styles available in the market, you will definitely find something that is you.
3. Maintenance
Kitchen floors go through a lot with daily use, especially when it receives a lot of heavy foot traffic. For every spill, track of dirt, and dropped utensils, you're up for regular cleaning and maintenance, so your kitchen will not require a new floor. When it comes to ease of cleaning and maintenance, a smart choice for kitchen flooring should not be prone to staining, water-resistant, and easy to wipe clean.
4. Cost
Style, functionality, and comfort for the type of flooring you want for your kitchen may cost a pretty penny from the cost of the flooring product to the cost of the installation job. According to HomeAdvisor.com, the average cost of a new kitchen floor is between $8 to $24 per square foot, depending on the material. The round-off figure for installing kitchen floors would be between $800 and $2,400, depending on the size of the layout.
You may spend additional costs when replacing the whole kitchen floor with a new one, since this includes tearing out the old flooring.
Most popular kitchen flooring options
The key to making the right flooring choice for kitchens is when you achieve the right balance between style, function, comfort, and cost. These nine different flooring materials are the most popular options to consider:
1. Vinyl Sheet or Tile
Vinyl flooring is a popular option due to its low cost, durability, and easy installation. Vinyl flooring can be used for many applications because of its versatility. It can be easily installed, and it's also easy to clean. Vinyl tile floors are usually thick enough that you won't have to worry about dents, scratches, or abrasion damage from daily use. This resilient material can withstand moderate traffic with little signs of wear for a long time.
The biggest drawback for vinyl kitchen flooring is that it can fade over time, especially against heavy foot traffic and heavy objects. Lastly, it is non-biodegradable, which means it is not a sustainable material for those who care about only getting items from highly renewable sources.
Easy to clean
Water-resistant
Can withstand moderate foot traffic
Quality of vinyl may vary
Cost-effective
Not an eco-friendly choice
2. Ceramic Tile
Ceramic tiles are made from ceramic, clay, or stone. Durability and low maintenance are two big benefits of ceramic tiles. They are easy to clean, but you'll need special cleaning solutions such as heavy-duty detergents and perhaps some safer alternatives to avoid scratching the surface. Ceramic flooring is very common because it is highly durable and easy to maintain as long as you take care of it regularly. They are also available in a variety of styles to match any kitchen in your house or apartment.
The biggest disadvantage of a ceramic kitchen floor tile is it is hard, cold, and very challenging to install, which means ceramic tile installation will cost you more money compared to other flooring choices.
Highly durable
Low maintenance
Many design and style options
Hard and cold underfoot
Costly installation job per square foot
3. Porcelain Tile
Porcelain tiles have a very smooth and glossy finish like ceramic tiles. You can also get porcelain flooring in many designs to match your kitchen theme. These durable tiles are safe and easy to clean. They can withstand moderate traffic, wear, and tear with little signs of damage even after years of wear. Porcelain is a popular choice for kitchens because it is water-resistant, sanitary, and does not absorb food or spill stains. The disadvantage of porcelain tile is that it is breakable and can have chips and scratches after a few years.
Durable
Water-resistant with minimal scratches
Easy to clean with some plastic-type cleaners (waterproof ones if needed)
Design options for porcelain tiles is limited
More brittle than ceramic tiles
Cold and hard underfoot
Hard to cut and drill, so you may spend more on installation
4. Hardwood
Hardwood floors are the most durable flooring choice that is available in a wide range of choices and colors. Depending on the type of wood used, hardwoods can last for decades, so when it comes to flooring options for your kitchen, hardwood may be an option. Solid hardwood floors are very strong and resistant to stains and scratches, especially with heavy foot traffic. This product is one of the most eco-friendly flooring choices due to its durability and low maintenance.
The cost and its upkeep might be the deterrent for people who add hardwood flooring as an option. Solid woods usually come with a hefty price tag and more when considering its upkeep which includes sanding, re-staining, and varnishing every 10 years.
Highly durable
Wide range of colors and styles
Resistant to stains and scratches
Eco-friendly choice
Easy to clean
Natural wood is pricier compared to other floor products
Costly to maintain every few years
5. Cork
Cork flooring is made from compressed natural cork. The advantage of cork as one of the popular flooring options is that it is easy to install and does not require adhesive at all. Its durability and hard-wearing surface make a durable flooring option for your kitchen. Cork floors are also comfortable to walk over, and it's water-resistant when sealed properly. Many people consider cork an eco-friendly choice due to its natural materials and recyclable characteristics.
The biggest disadvantage of cork flooring is that it can curl or plump in high humidity, which leads the tile floors to pop or planks to buckle. Its soft density makes it prone to damage, stain, and fade over time.
Easy to install
Durable and water-resistant when sealed
Soft and smooth texture underfoot
Eco-friendly flooring
Prone to pop or buckle in a highly humid environment
May fade overtime
6. Linoleum
Linoleum is a vinyl-like flooring product made from linseed oil and resin. It is commonly used for kitchens because of its durability, easy installation, non-absorbent, low cost, easy cleaning, and natural materials.
The biggest disadvantage of linoleum is that it can be scratch-prone and damage easily under heavy objects, but this type of flooring is durable with little signs of wear. Linoleum kitchen flooring also has a low resale value compared to other flooring choices.
Made of natural materials
Do not stain easily
Low cost
Easy to clean
Water-resistant
Low resale value
Easily dents and not scratch-resistant
May fade with prolonged exposure to sunlight
7. Limestone
Limestone is a high-quality natural material that is also non-absorbent. It is a popular choice of flooring for kitchens because it can withstand traffic, daily wear, and tear with little signs of damage. Limestone flooring is water-resistant and easy to clean. However, it can crack when exposed to high heat and the materials used in its production can vary depending on who is manufacturing it.
Durable, non-absorbent, water-resistant
Cold finish flooring
Easy to clean
Resistant to heavy foot traffic
8. Laminate
Laminate flooring is made from a core material with a surface that is easy to clean and resistant to scratches. The surface of laminate flooring can be modified by layering different materials, patterns, and designs depending on your choice. Laminate flooring is known for its durability and scratch resistance, but it can easily dent, stain, and fade under pressure.
Durable and non-absorbent
Easy to clean with appropriate tools (waterproof if needed)
Resistant to scratches and dents
Some types of laminate have a very glossy finish, which can be difficult on bare feet.
9. Concrete
Concrete floors are often used as flooring for kitchens and other areas because they are tough and durable. It can last for decades with minimal maintenance, dust, dirt, and mildew. Concrete floors have an interesting texture that is not too comfortable to walk on, but it can be improved by adding some texture.
The biggest disadvantage of concrete flooring is that it is cold underfoot. Concrete is also a very heavy product, so you will need to hire a professional to install the flooring.
Water-resistant
Resistant to stains
Suitable for kitchens and bathrooms
Durable and non-absorbent
Cold underfoot
10. Bamboo
Bamboo flooring is made from sustainable and renewable resources with durability and an attractive grain pattern. It is a popular choice for kitchens because it has a low probability of warping, shrinking, or swelling. However, bamboo flooring can be very expensive, and it requires special care to resist mold or mildew.
Eco-friendly flooring option
Durable and resistant to heat and scratches
Easy to install and maintain
Limited color choice
Conclusion
The flooring option you choose for your kitchen will depend on your budget, lifestyle, and what you want to achieve with the look of the space. Some flooring choices may be more expensive than others, but they can be worth it because of their benefits and durability over time.